Immigration Pitfalls To Avoid Archive
https://www.uscis.gov/avoid-scams
---
There is new scam potentially victimizing foreign nationals. According to one report, the individual will receive a call purporting to be from a USCIS officer, who will have certain correct information on you, including the your name and address. The caller will state that there is some discrepancy in USCIS records, and ask for confirmation of data, such as an I-94 number, an "A" number, or a visa control number. The caller will then tell you that there is a penalty for not clearing up the discrepancy, and that you are to send a sum of money via Western Union, to an address the caller provides. Be on alert that if you receive such calls, report them to appropriate law enforcement authorities, which may include the FBI, and to the Federal Trade Commission's Bureau of Consumer Protection, whose Consumer Sentinel database is accessed by criminal and civil law enforcement authorities worldwide.
---
The Administration is not yet accepting applications for the new deferred action program for young people without valid immigration status. Within sixty days – by the middle of August – we expect to receive guidance and information about how eligible individuals can request deferred action and work authorization.
If you are not in removal (deportation) proceedings, DO NOT apply for deferred action at this time. This new law may open the door for fraud and deception by so-called "Notarios." Notarios have no legal background and cannot act as a qualified attorney. Anyone claiming they can submit an application or charging a fee for applying for deferred action should NOT be trusted until the application procedure has been announced by the federal government. An immigrant's case can be delayed by notarios acting in bad faith, resulting in penalties and even deportation.
The deferred action offer will be available to those in deportation proceedings,  and those with final removal orders, as well as to those who apply who are not yet known to immigration. The latter is often referred to as filing "affirmatively". Stay tuned for more updates.
To qualify, an individual must:
Be 15-30 years old, and have entered before age 16;
Have been present in the U.S. for 5 years as of June 15, 2012;
Have maintained continuous residence;
Have not been convicted of a felony, a significant misdemeanor or multiple minor misdemeanors;
Be currently in school, graduated or have a GED, or be an honorably discharged veteran.
For more information, visit www.uscis.gov and www.aila.org/dream. You can also visit www.ailalawyer.com to locate a qualified immigration attorney in your area or visit  http://www.aila.org/content/default.aspx?bc=1188|1220
---
Canadian man passes US border using his iPad
A Canadian man who realised that he had left his passport at home as he approached the US border managed to cross over by using his Apple IPad.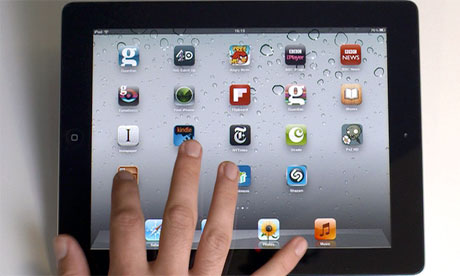 Martin Reisch managed to use his Apple iPad to gain entry into the US. Photograph: guardian.co.uk
It's best not to forget your passport even if you are from a Visa Waiver Country.
http://www.guardian.co.uk/technology/2012/jan/04/canadian-man-ipad-us-border-control
---
If you are inclined toward self help, when you go online to download and fill out immigration forms,  know the difference between official government websites and websites run by private businesses.
Government agencies use ".gov" in their Web addresses, while private businesses do not.
For more information see:
http://blog.uscis.gov/2011/09/dont-be-fooled-by-copycat-immigration.html
---
Have you or someone you know recently received an e-mail claiming you've won the Green Card lottery and asking you to send or wire money? Don't fall for it – the sender is trying to steal your money!
Learn more and spread the word: http://blog.uscis.gov/2011/03/e-mail-scam-avoid-green-card-lottery.html
---
This story illustrates that when you make an entry to the US you should assume that Customs and Border Protection Agents can not only look in your bags, but the can check out your face book or my space accounts too. This is also the case when you make an application for a visa at a US Consulate or Embassy.
http://bangordailynews.com/2011/07/07/news/downeast/canadian-folk-singers-charged-with-illegal-entry-across-calais-border/
---
From time to time clients who are working in the U.S. on an H-1B visa tell me that their employer has begun to issue them a 1099 at the end of the year instead of a W-2 to reflect their wages. Usually, the employer stops taking the usual deductions from the worker's pay checks as well. In effect, the employer has begun to treat the employee as an independent contractor. My clients want to know if that is OK. The answer is very straightforward – treating an H-1B employee as an independent contractor is not allowed. By definition, an employer/employee relationship much be maintained at all times when the worker is in the U.S. in H-1B status. Treating the H-1B as an independent contractor runs contrary to the law. It will likely result in serious problems for the H-1B worker at the time she or he applies for a visa at a U.S. Consular post. It may also result in denial of the H-1B extension when it is filed with USCIS.
---
Have you or someone you know recently received an e-mail claiming you've won the Green Card lottery and asking you to send or wire money?
Don't fall for it – the sender is trying to steal your money!
Fraudsters will frequently e-mail potential victims posing as State Department or other government officials with requests to wire or transfer money online as part of a "processing fee." You should never transfer money to anyone who e-mails you claiming that you have won the Diversity Visa (DV) lottery or been selected for a Green Card.
These e-mails are designed to steal money from unsuspecting victims. The senders often use phony e-mail addresses and logos designed to make them look more like official government correspondence. One easy way to tell they are a fraud is that the e-mail address does not end with a ".gov". #FB
---